NEW BRUNCH MENU at MNKY HSE
---
Last week Sunday I was sent a special invitation via social media & influencer agency 'Chapter Three' to swing by the intimate Latin American themed bar and restaurant MNKY HSE  to sample their recently renovated Bottomless Brunch menu – which, ladies and gents officially launches tomorrow!
MNKY HSE, located about a 3 minute walk from Green Park station in Mayfair, could easily go unnoticed if you aren't specifically looking for it. It is very modestly positioned on the quiet street of 20 Dover Street a few doors down from Mahiki and features a well-dressed concierge to greet you upon entry down the carpeted stairs to the basement dining area.
Once inside I was instantly accosted by the friendly hostess who promptly took my coat to the cloakroom, handed me my token for said coat then directed me to the maitre de at the reception who guided me to my table.
The ambience inside the restaurant is quite a relaxed vibe especially as the dress code being smart casual but they insist that absolutely no trainers are allowed inside the venue. There is mood lighting throughout, however the lights aren't so dim that you can't see anything – it rather gives of the impression of a cosy, welcoming and fun atmosphere rather than pretentious.


There are multiple tables of varying sizes dotted around the petite stage in the centre front of room where the live band were playing an accompaniment of energetic sounds that were likened to Jazz, House and a few instrumental beats that had a tropical Caribbean flair. The latter I noticed got our shoulders grooving the most whilst sipping gleefully on our endless floats of Moët.


One thing to note – a few days prior to arriving at MNKY HSE, I had emailed the management to enquire whether it would be agreeable to enable my +1 (my sister) to enjoy a non-alcoholic Bottomless Brunch as she is pregnant. Though I didn't receive a response neither accepting nor disputing my request, I was quickly reassured by one of the waiters when I arrived that my request was taken into special consideration and that my +1 could in fact have a non-alcoholic Cocktail Bottomless Brunch.  This kind gesture made her feel less like she was missing out on the drinking aspect and even told me that the non-alcoholic cocktails she ordered tasted so good that the lack of alcohol went unnoticed.
I must also note that I am not 100% whether mine was a one-off individual case but it is worth enquiring if you are also wanting to Bottomless Brunch with a pregnant guest, as the MNKY HSE team were very understanding and accommodating with our particular situation.
– D I N I N G   E X P E R I E N C E –
First things first, if you are dining at MNKY HSE you are to be warned, the portion sizes are NOT small and pokey like what you would expect from most Mayfair eateries. I arrived that afternoon equipped with an empty stomach and ordered a  l o t of food. (Rookie mistake! Never order or buy food when you're starving lol)
When all the plates arrived at our table, I can't lie I was worried how I was going to fit it all in.
Especially as the waiters brought out all the plates at the same time 😩😩😩!
Okay, that was a lie, I knew I would fit it all in because let's be real – I'm a huge pig foodie.
I ordered the "Huevos Rotos" (£12.50) which was to said feature Potatoes, Smoked Salmon and a Fried Egg. I then went on to order two sides, "Chorizo" (£5.00) and "Guacamole" (12.50)  respectively as I didn't expect the portion size to be generous. My sister Tanya, ordered the "Sourdough Toast, Guacamole" (£7.50) which said to feature a Poached Egg and Datterini Tomatos. She also then went on to order sides of "Sautéed Papas" (£6.50) and "Streaky Bacon" (£3.50).
What we were most impressed about was how beautiful the presentation of each dish was and not to mention how much value and quality MNKY HSE gives you for your money.
Both the "Sourdough Toast" and the "Huevos Rotos" which said to feature an "egg" respectively, actually consisted of two eggs. I never one to be excited about an extra egg in a dish but I am sure you aware that usually when a menu says "egg", it literally means "egg", i.e. "one egg" lol. So receiving a larger, heartier dish was a nice surprise. This is probably something to take into consideration if you aren't as hungry as I was, you probably wouldn't need many sides (if at all) alongside the "Huevos Rotos". As you can see below the hotpot was filled to the brim with the Smoked Salmon, fried eggs and potatoes.


Yuh-uhm-mee!
Furthermore, the "Guacamole" I ordered was accompanied by a large bowl of spicy nacho chips – another pleasant surprise as it was not mentioned on the menu either. In retrospect I  would have probably been more than happy with only this side due the the magnitude of it's size and the fact that it tasted so damn good. The combination of the spicy nachos and the deep fried corn in the whipped Guac…



#Crunchy&Creamy?!
#iDie!
One side not to be underestimated is the "Sautéed Papas". I presume most wouldn't think to opt for this side because, well, it's just potatoes however, this side was a b s o l u t e l y delicious! Seasoned to perfection, the "Sautéed Papas" has a subtle sweet kick and of a generous portion size which is just about large enough to share with your dinner guest especially if you have a few other sides alongside it.
And, of course that is if you don't mind sharing your food…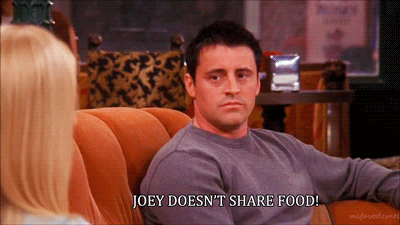 Can anyone say bursting from the seams?!
Once Tanya and I finished the last of the savoury plates over came the sweet dishes about 10 minutes later.
– D E S S E R T –
I went for the "French Toast" (£8.50) which was made from a Brioche loaf and topped with Fresh Berries and Almond Ice Cream. Tanya, on the other hand opted for the "MNKY Waffles" (£8.50) which was garnished with Fresh Figs, Red Fruit Sauce and Creme Fraiche"
As most may know by now if you have read most of my earlier blog posts I have a h u g e sweet tooth so the French Toast suited me perfectly. The "French Toast" wasn't sickeningly sweet but the dusting of sugar and the injection of natural sugars from the fruit sitting atop the dense yet puffy brioche was sweet ending to a incredibly enjoyable dining experience.
You can never really go wrong with a good ol' French Toast.


Honestly, Truly… 
On the other hand, for those who aren't as much of a sweet tooth like me but still want a lil sweetie goodness, I would recommend the Waffles as they weren't so tart and are quite light and airy. The red fruit sauce with the creme fruit act as a perfect double act for the quite tame tasting Waffle. I wouldn't say it was my favourite of the two however it was still a nice alternative if you have had quite a heavy Brunch.


Victor, our lovely maitre de came by our table sporadically to check on us and to make sure we were happy with the service. Which we were. He then asked us whether we wanted to try anything else from the menu before we left. My taut stomach was saying nooo but the fat kid in me was screaming yeeeeees!
#RKellyVoice
Victor cheekily quipped that he would surprise us with another sweet dish. And surprise is he did. He brought over the delectable "Banana Bread" (£8.50) served with Pecan, Maple Syrup and Vanilla Ice Cream which in my opinion was the most S U P E R I O R sweet dish on the menu that we sampled that afternoon. Although it is modest in size it seriously packs a punch and leave a long lasting impression!



Served hot, the Banana Bread effortlessly crumbles as you slide your spoon into it and literally melts in your mouth. My tastebuds were doing acrobatics! Had Victor not brought out the Banana Bread I don't think I would have even ordered it so I am so glad I got the chance to try it. Goes to show, don't be so safe when you go to new restaurants, order a dish you wouldn't ordinarily choose and you most likely will be pleasantly surprised.
When all is said and done I'd definitely rate MNKY HSE a 10/10 for a perfect dining experience and exceptional food quality!
But don't just take my word for it – go visit MNKY HSE for brunch!
Order, enjoy, be merry and thank me later.
#PerfectSisterDate